Library
The Library holds a central place in the life of the College. Here students and teachers gather to share learning and the love of reading.
Separate areas are provided for silent study or reading and an engaging book talk/literacy program, collaborative group work and computer work. There is an open area for conversation and relaxation and a separate room for VCE students, which comes with its own complete VCE reference collection. Teachers provide homework help after school while Maths and Humanities sessions are held each lunchtime. Library staff are always on hand to provide research advice and basic IT support. The IT staff are right next door if more technical support is required.
The Library boasts an extensive and up-to-date print fiction collection as well as e-books, audio books and a large database of educational videos, which may be viewed at school or from home. Guests are welcome to access the Library's catalogue. Excellent subject and research guides are available online to link students and teachers to the best information websites and databases available. Photocopiers, paper guillotines, bookable secure display cases, iPads and laptops, and audio-visual equipment such as digital and video cameras, provide an impressive array of resources.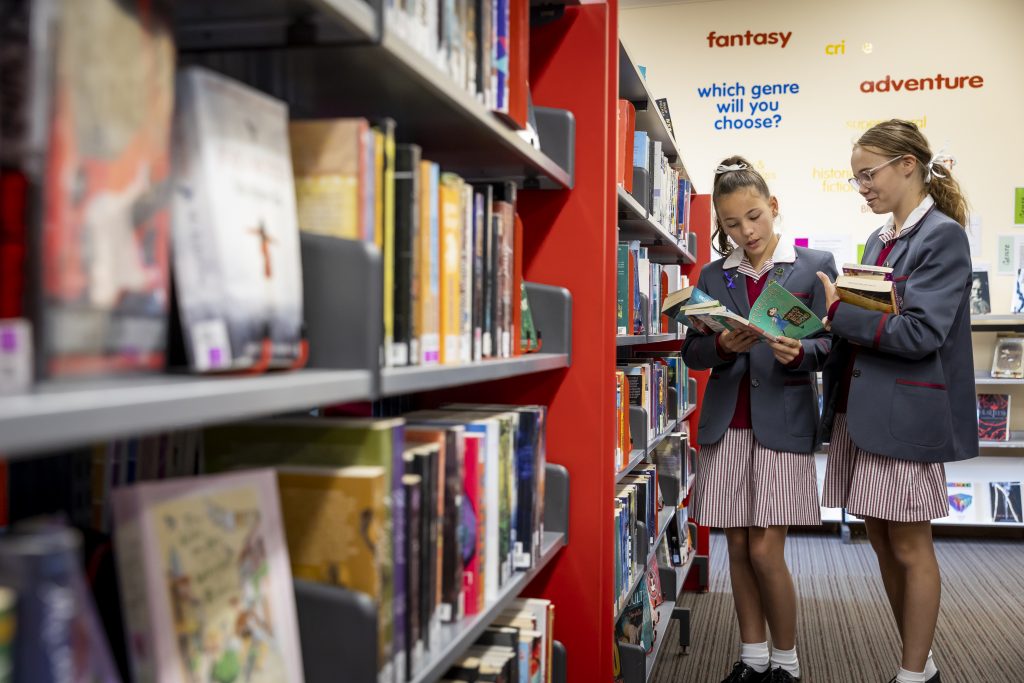 The Library is an arena of possibility, opening both a window into the soul and a door onto the world
Rita Dove