The House system at the College was introduced on 2 May, 1934 and as outlined in 'A View from the Tower', was said to be "an important vehicle in the education of the total person".
In the Beginning
Three Houses were established, Kilbreda, Lisieux and Padua, with patrons, St Brigid, St Therese and St Anthony respectively. They represented the colours in the uniform at the time, green, red and fawn. By 1945, the number of Houses increased with Lourdes (yellow) being introduced. Then, in 1963, "prolonged applause greeted on assembly morning with the announcement of two new houses, Delany (dark blue) and Alacoque (light blue)."

House competition continued for more than forty years, until in 2005 the decision was taken to move back to four Houses. The new Houses instituted in 2006 and as they remain today are Tullow, Kildare, Brigid and Delany.
College Houses
These days, the selection of House members no longer exists as it did in the early years as Houses are assigned to students upon enrolment into the College. Being a member of a House gives students the opportunity to work together collaboratively and cohesively across year levels. Staff are also allocated a House, which allows them to interact with students they may not teach.
Houses form mini communities within the larger College community, where a sense of camaraderie is formed and the groups work together to achieve a common goal. They are student-led, which increases leadership opportunities for our students, where they learn delegation, time-management and rise to the challenge of preparing and running their own House assemblies.
Houses also provide an opportunity to promote healthy competition. Events where students can accumulate House Points in pursuit of being a winning House each year are through House Athletics and Swimming carnivals, the House Fun Run and other miscellaneous activities.
Brigid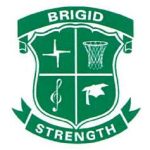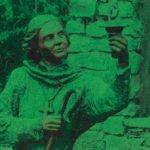 Brigid is our green House.

This house is named after St Brigid of Ireland and the patroness of the Brigidine Sisters, who founded Kilbreda College. St Brigid was the founder of the first monastery in County Kildare, under a large oak tree, and with a group of seven other nuns founded two other monasteries, one for men and one for women.

Miracles associated with St Brigid include being celebrated for her generosity to the poor. In her case, most of the miracles associated with her relate to healing and household tasks and she is the patron saint of babies and midwives, dairy farmers and a patroness of those who care for the earth,
for justice and equality and for peace and reconciliation. St. Brigid's cross symbolises the beginning of
Spring. In Ireland the official beginning of Spring is 1 February, St Brigid's feast day.
Delany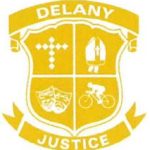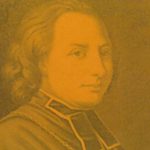 Delany is our yellow House.
Delany House is named after Daniel Delany, the Bishop of Kildare and Leighlin, who established a community of Brigidine sisters in 1807. Bishop Delany's vision of providing secular as well as religious education for his people, 'rich and poor alike', impelled him to explore the possibilities of founding a religious order.

Catholic education in Ireland had been denied to the people of Ireland since the 17th century and much of the population suffered from poverty, hunger and drunkenness. Delany tried to bring back the traditional Catholic education to the community. He started by the establishment of Sunday schools for the youth of Tullow. He also formed a youth band to help teach his students hymns. Soon older people of the community started to join these classes.

Bishop Delany was responsible for the building of a church in both Tullow (1805) and Mountrath (1810).
In the convent gardens Bishop Delany planted an oak sapling from Kildare. Today many of the Brigidine
communities have an oak tree growing from the seed of an oak tree in Kildare.
Kildare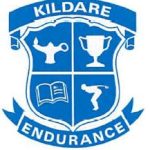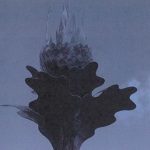 Kildare is our blue House.
Kildare House is named after the town of Kildare in Ireland. It is where St Brigid of Kildare, the patroness of the Brigidine Sisters, established a monastery. Brigid of Kildare is a patroness of those who care for the earth, for justice and equality, for peace and reconciliation.

Kildare County Council commissioned a sculpture to house a perpetual flame in Kildare Town Square in 2005. The piece comprises a twisted column, which flourishes at the top into large-scale oak leaves, nestled into which there is a bronze, acorn cup holding the flame. The flame burns as a beacon of hope, justice and peace for our country and our world.
Tullow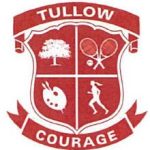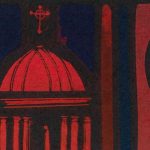 Tullow is our red House.
Tullow House is named after the town in County Carlow, Ireland where Bishop Daniel Delany was responsible for the building of a church in 1805 and established one of his original schools in 1807. The Brigidine Sisters were also established in Tullow in 1807, when Bishop Delany invited six women to form a religious
community and named them the Sisters of St Brigid.

At the Brigidine convent in Tullow you will find the oak tree transported from St Brigid's monastery in Kildare and planted by Bishop Delany in the convent grounds in Tullow. Today many of the Brigidine communities have an oak tree growing from the seed of an oak tree in Kildare. Upon his death, Bishop Delany was buried in his Tullow church.