Student Wellbeing relates to and is central to the life of each Kilbreda student. As such, we have a multifaceted and dynamic whole school approach to Student Wellbeing, valuing and recognising all aspects of our student's development – academic, social, emotional, physical and spiritual.
At Kilbreda College, wellbeing is visible and purposeful. It is characterised by a sense of resilience, purpose, engagement and optimism about the future. It is reflected in our school policies, programs, structures and curriculum and, in fact, all our undertakings. It is evident in our commitment to knowing and working with each student and her family to ensure that as she negotiates the challenges of each phase of learning, she capitalises on her strengths and has the skills, attributes and resources she needs to enable her to experience success.
At Kilbreda, we approach wellbeing in a proactive and responsive manner. The College provides an enriching and vibrant Student Wellbeing program that is purposefully designed and forms part of a holistic framework across Year 7 to Year 12, providing our students with the best possible support as they learn. It encourages engagement, positive and respectful relationships with students and teachers, a commitment to lifelong learning, and development of leadership skills. It empowers our students to be informed and strong advocates of social justice. It is an integral part of an environment that nurtures a growth mindset and where staff lead by example, students' voices are valued, and where diversity and personal excellence are celebrated across a school community that champions the unique value of every individual.
Ultimately, student wellbeing is and always has been of the utmost importance at Kilbreda College. It is about developing our students' sense of purpose and passion and helping them leave Kilbreda as strong, independent and self-aware young women with the courage to become agents of change for a better world.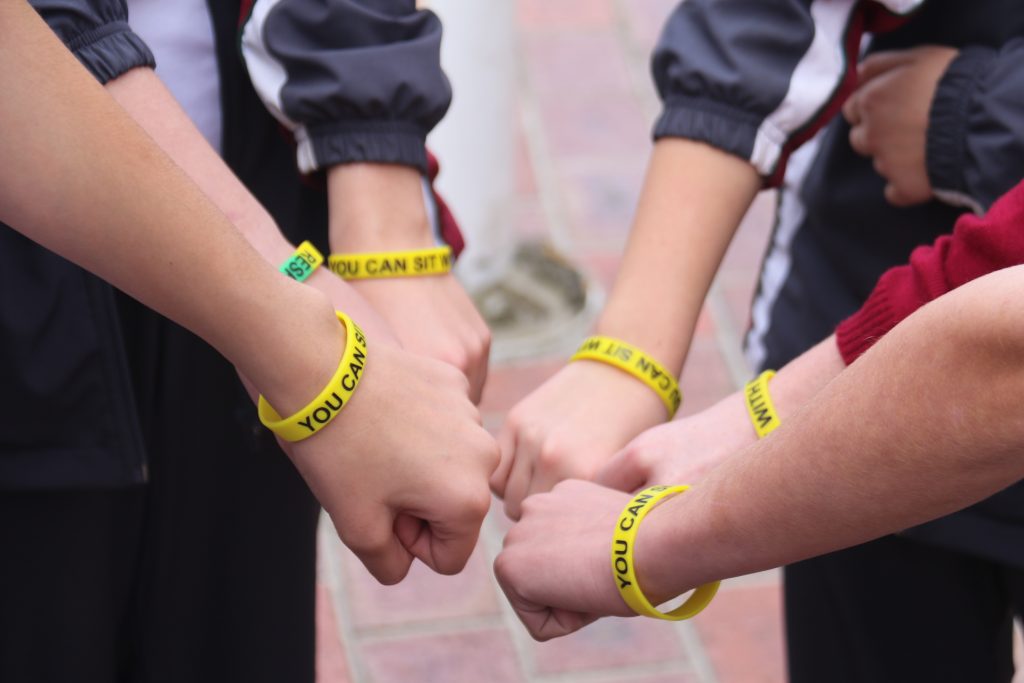 Student Wellbeing Network
Whilst the Homeroom teacher is at the heart of the College's formal pastoral care structure, additional student support is available through:
Transition Leader: Works in conjunction with the Assistant Principal: Wellbeing and Engagement, Student Wellbeing Team, Homeroom teachers and the College Registrar and families to actively support and ensure the transition to Kilbreda College is a smooth and enjoyable one for both the student and their parents/carers.
Year Level Leader: Each Year Level is overseen by a Year Level Leader who works in partnership with the Homeroom teacher, Student Wellbeing Leader, staff and families to support each students' holistic development.
Student Wellbeing Leader: The Student Wellbeing Leader works alongside the Year Level Leader to support student wellbeing for learning and to set the direction for student wellbeing in the year level ensuring a seamless approach to pastoral care at Kilbreda College.
College Counsellor: All students have access to counselling services provided by our two in-house College Counsellors and our Educational Psychologist.
Subject Teachers: All staff have an ongoing responsibility for the pastoral and academic care of our students and processes are in place to assist teachers to monitor and track individual progress.
Peer Support Leader: Year 7 students participate in a Peer Support program to assist them with their transition to Kilbreda College. The program is facilitated by Year 10 and 11 Peer Support Leaders who work with a small group of Year 7 students to facilitate a program of activities which are designed to build connections and develop skills in resilience, assertiveness, decision making, problem solving and leadership.