Welcome to Kilbreda College
Founded in 1904, Kilbreda College is a Catholic secondary school for girls where Christianity is lived out through core Gospel values and in the Brigidine tradition of Strength and Kindliness. We are a learning focused school where as individuals and as a whole school community we strive for continuous growth with an emphasis on improving learning outcomes.
In partnership with families, we support and encourage our students to achieve excellent individual learning and wellbeing outcomes. We are committed to providing a contemporary, comprehensive, and innovative learning environment that empowers young women to be well-informed, independent and critical thinkers who are confident to embrace an ever changing world. At Kilbreda College, staff and students form a collaborative learning community. In this safe, nurturing and challenging environment, students develop a sense of self-belief, integrity and confidence that will enable them to become part of a generation responsible for bringing positive change to our world. We encourage our students to aspire to be people of hope and compassion with a personal commitment to justice and the courage to respond to the needs of others.
Through exposure to a rigorous learning environment, an extensive co-curricular program and a deep commitment to social justice, our mission is to inspire our students to pursue academic excellence, express their creativity and embrace opportunities for leadership and service. We celebrate the diversity and unique gifts of our students and encourage and support them to develop into confident and articulate young women.
I trust that our website allows you to come to know what we value at Kilbreda College and the many opportunities that are available to our students to grow spiritually, socially, emotionally and academically.  I invite you to visit us to learn more about our wonderful College.
Ms Nicole Mangelsdorf
BEd, PGDipEd, MEd, GCTRE
Principal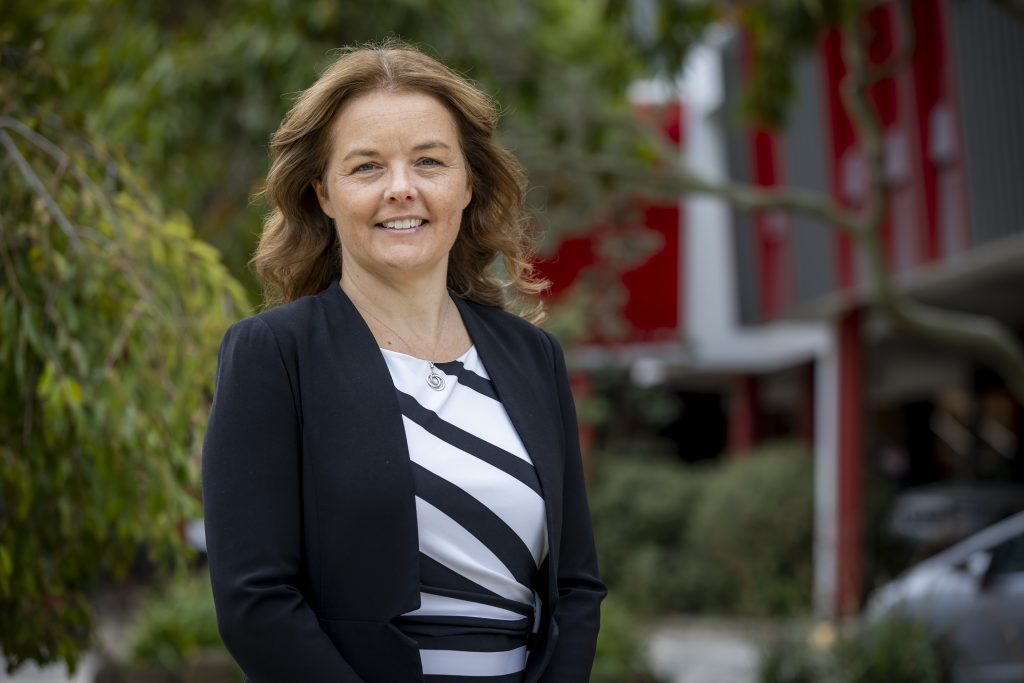 At the very heart of each Catholic School is a desire for the full flourishing of each student, across religious, physical, cognitive, emotional and social domains.
Horizons of Hope. Catholic Education Melbourne 2016