Public Speaking and Debating
Public speaking and debating promote confidence and effective public presentation. They encourage logical and critical thinking, social awareness and an interest in current affairs.
Debating Association of Victoria Schools' (DAV)
Debating is a great way to learn the skill of expressing an opinion with confidence and challenging alternative arguments in a robust, yet respectful manner.
The College often has a number of teams from students in Years 9 and 10 that participate in the Debating Association of Victoria Schools' (DAV) competition. The season runs over three terms and tests the students' dedication and teamwork skills, as they must devote their energy and personal time to researching and developing coherent arguments on allocated topics.
To help students build an understanding of debating, the DAV Junior Debating Program invites students from Years 7 and 8 to learn the basic skills and structure of debating, whilst also giving students an opportunity to participate in three 'friendly' interschool debates.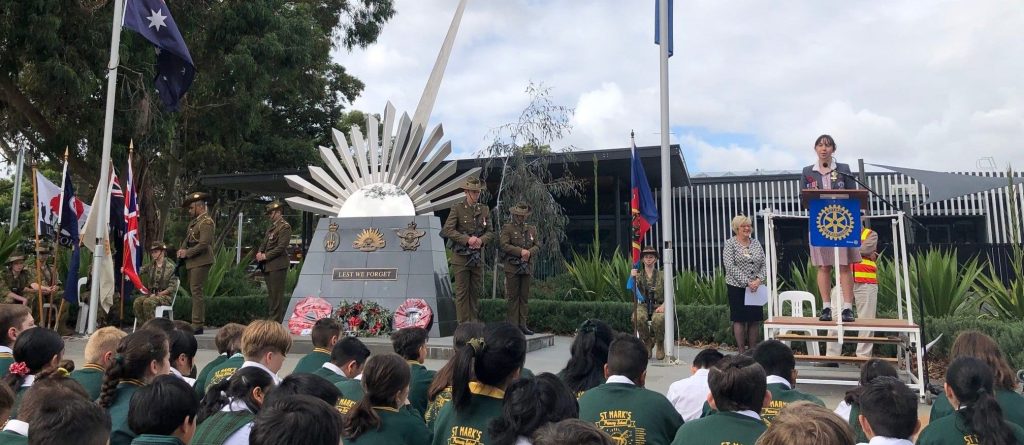 Public Speaking Competitions
The College participates in a number of Public Speaking Competitions throughout the year including the Legacy Junior Public Speaking Award, Plain English Speaking Awards, Ainger Public Speaking Competition and Rotary ANZAC Public Speaking Competition, in which we have great success.
In 2021, we were thrilled that Shannen Carty was the winner of the Rotary ANZAC Public Speaking Competition in the Dingley region. Shannen's moving speech was presented in several settings, including at the public ANZAC Day Dawn Service in Dingley.