Natalie Holbery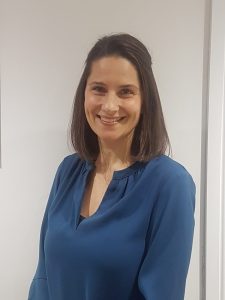 2021 Inductee
In 1992, Natalie graduated from Kilbreda College and embarked on a nursing degree at Monash University, which she received in 1996. Working at Melbourne's general hospitals, Natalie discovered a passion for emergency nursing.

Whilst on a road trip around Australia with her young family, Natalie worked in Alice Springs and other remote places, which included time as a remote area nurse in Marble Bar, WA and emergency care nurse in northern NSW. Despite travelling around Australia, and later the United Kingdom, Natalie worked full-time, raised young children and enhanced her considerable nursing skills with further qualifications, including a Master of Education.

Natalie's first position in the United Kingdom as practice educator in a district general hospital was followed by the challenging role as lecturer practitioner at St. George's Hospital, a leading London trauma hospital. Natalie also embarked on a writing career with two authoritative texts, 'Emergency Nursing at a Glance' in 2016 and 'Facilitating Learning in Practice: a research-based approach to challenges and solutions' in 2019. She took on editorial positions in international nursing journals and was a frequent guest speaker at both national and international nursing conferences.

Earning a reputation within the London trauma network, and as a member of a team who regularly visited Gibraltar delivering trauma courses, Natalie's skills earned her acceptance into the 'Darzi Fellow Executive Leadership' Program. This was followed by participation in the 'Capital Nurse' Program, where Natalie's passion for progress and innovation attracted further attention and secured her position as Head of Nurse Education at the prestigious University College Hospital London (UCLH).

In this role, Natalie has been at the forefront of the response to the COVID-19 pandemic, as education and nurse advisor and a member of the strategic vaccine committee, delivering the successful vaccine roll-out across north-central London. This program has vaccinated over a million people in the local community to date.

Recognised widely at UCLH and abroad as being responsible for engineering significant changes within the nursing fraternity, Natalie was awarded the 'Chief Nursing Officer for England's Silver Award'. Celebrating the skills, expertise and enduring compassion that modern nursing represents, this award honours those who go beyond their everyday roles providing excellent care, leadership and inspiration to colleagues and patients.