Carol Gaston AM
2017 Inductee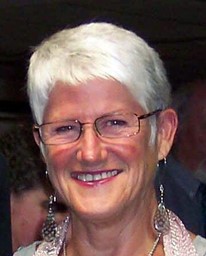 Carol Gaston (née Wilckens) started her professional life as a nurse and has worked in the Victorian, Western Australian and South Australian health systems, in a remote Aboriginal community and as a volunteer in Nigeria, Bangladesh and Sabah. She has also acted as an advisor to public, private and not-for-profit human services industries in South Australia and the Northern Territory. In addition, Carol has worked for the World Health Organisation in the Asian, Pacific and African regions establishing health workforce plans for countries such as Vanuatu, the Philippines, Laos and Zambia.
Carol was the chief nurse in the South Australian health system and led the drive to transfer hospital training to the higher education sector. She was also the first female and nurse to chair the Board of the Royal District Nursing Service. More importantly, Carol was instrumental in changing the occupational health and safety legislation to cover nurses, thereby reducing their back injuries. In 2008, Carol was awarded the Member of the Order of Australia (AM) for services in health and nursing and for humanitarian work in Australia and overseas. She has been Chair of the Cancer Council (SA); a member of The Cancer Council Australia; a Governor of The Adelaide Bank Charitable Foundation; Chairman of the Alexandrina Council Arts and Cultural Committee and a Board member of ECH (formerly Elderly Citizens Homes).
Carol has also established the Goolwa and District Community Bank and is Chair of the Board, receiving the local Business Association Community Award for establishing this community enterprise. More recently, Carol established a community centre in her town in order to provide engagement and skill development opportunities for many people who would otherwise be socially isolated.