Doctor Jennifer Nielsen
2021 Inductee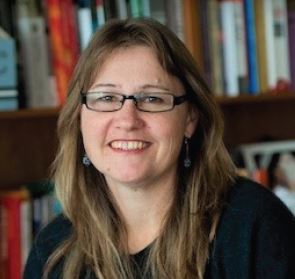 Jennifer Nielsen is a lawyer and an Associate Professor who has worked in the community providing education, advocacy and legal aid for those in need.

In 1982, after completing her HSC at Kilbreda College, Jennifer studied Law and Science at Monash University. Graduating in 1987, Jennifer's early legal practice was with the Victorian Aboriginal Legal Service Inc. advocating for justice, and supporting those in prison. At the same time, she took on a volunteer role with the Women's Legal Resources Group.

Post the Tiananmen Square protests, Jennifer became a legal advocate for Chinese refugees seeking asylum, focusing on issues of persecution to women and she assisted in the 1992 Federal Court Challenge to review the status of the Administrative Decisions (Judicial Review) Act: Refugees.

In 1995, after moving to northern NSW, Jennifer co-founded the Northern Rivers Community Legal Centre and provided free legal services to vulnerable people within that community, leading a volunteer group that secured federal funding which continues today. She became the inaugural Chairperson of the Committee of Management until 2000 and has remained on the committee. This group provides legal assistance and advocacy for Aboriginal women escaping domestic violence.

Today, Jennifer is an Associate Professor in Laws at Southern Cross University (SCU). In her time at the University she has demonstrated and worked for equity, inclusivity and human rights which supports safety for Indigenous staff, students and community members. She has been instrumental in policy making, staff training, best practice guidelines and program mentoring. Jennifer co-facilitated the 'Courageous Conversations about Race' Program to foster cultural competency of students and staff from diverse backgrounds. Over 100 SCU staff members have trained since 2013, producing consistently positive outcomes for participants.