Vikki Petraitis is a best-selling, award-winning author of 18 books. She has made two hugely successful true-crime podcast series with Casefile which have topped charts around the world. Vikki's real passion is tackling challenging topics and giving a voice to victims of crime, including those who have been impacted by institutional child abuse.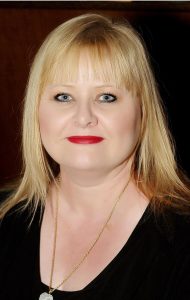 Vikki has always been a phenomenal writer, starting her professional writing career in the early 1990s. Her many books include her best-selling book The Frankston Murders which was re-released in 2018 to mark the 25th anniversary.
She is currently working on her PhD in Creative Writing, which has focused on gender equality and the silencing of women on the escalation of violence
Vikki's work has increasingly turned towards advocacy to capitalise on her growing 'voice' in the community. Aside from her incredible achievements, what a lot of people don't know is the work behind the scenes Vikki also does helping families of victims of crimes. She does not just write about these atrocities, she remains lifelong friends with these families who have endured so much.
She is currently working with a number of groups for her third podcast series, hoping it will result in keeping the Frankston serial killer, Paul Denyer in prison.
One of her next endeavours is to publish a series of picture storybooks for girls called The Girl who Became… to highlight women working in STEM and other male dominated professions. She has begun interviewing women in STEM for a joint university program and has offered to use these interviews to create aspirational books to show the qualities that might be found in children that would lend themselves to careers in STEM.
She runs workshops for students of all ages, and her author presentations are sought after by her growing fan-base of true crime podcast enthusiasts. Vikki appears on panels and at comic debates and has been a regular judge for the national Ned Kelly Awards.
Vikki has just moved from full-time teaching into full-time writing and continues to work with new writers to support them through the process of writing their first book and now that Covid has almost passed, she will resume her community workshops through local libraries to teach creative writing skills.
"I have devoted my life to the telling of stories that educate and change perceptions. After 18 books and my work in the podcasting field, I strive every day to take on challenges that further my understanding and learning."
Vikki Petraitis