Grace Sabbatucci is one of our popular Voice Tutors and was College Captain in 2011.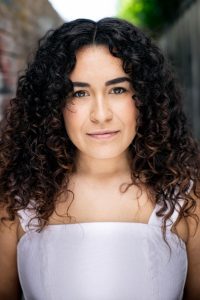 She was an enthusiastic and dedicated Performing Arts student studying VCE Drama, Theatre Studies and Music. She also performed in many of our College productions, playing the lead role of Peggy Sawyer in '42nd Street'. Since graduating from Kilbreda, Grace completed a Bachelor of Music Theatre at Ballarat Arts Academy. During her education at the Arts Academy, Grace also wrote and performed her Cabaret, 'Playing to Win' and was selected to perform an additional season at the Ballarat Cabaret Festival.
After completing her studies, Grace spent two years as a vocal specialist at the Centre for Musical Arts in Dubai, teaching singing to people of all ages from around the world. Grace performed in Windmill Theatre Company's, 'We Will Rock You', for which she received a Music Theatre Guild Commendation. She recently played the lead role of Sophie in the PLOS production of 'Mamma Mia' and later this year was set to perform in 'Hello Dolly' as Minnie Fay.
In 2019 Grace was invited to feature in the 2019 Melbourne International Comedy Festival. Grace, along with two other artists performed their original sketch comedy 'You Throw Like A Girl: Game Changing Women In Aussie History'. In their sold-out show, they celebrated exceptional women in Australia's history through the power of interpretive dance, song, improvisation and audience participation.