Amy Barbour graduated in 2010 and since leaving Kilbreda she has had an exciting career, one that she believes her schooling and the extra experiences she was offered while studying set her up for the life she has lived.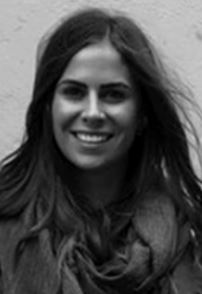 Upon graduating, Amy was accepted into Kangan Institute's 'Fashion and Textile Merchandising' course, which at the time only accepted 20 people globally! After completing her studies, she worked in Melbourne as a women's fashion and accessories buyer for a little over five years. Encompassing her love of travel, she followed her heart to far away cities; landing in Knightsbridge, London. She began working as a premium luxury children's wear buyer; curating wardrobes for the children of many well-known names, including the British Royal Family, the Beckhams, Madonna, the Clooneys, Simon Cowell, Chrissy Tegan and John Legend and various top models.
Due to COVID-19, Amy returned to Melbourne where she altered the product offering of her fashion company, ZINNIAN (which she started in 2013) and now offers personalised, luxe facemasks and accessories. Living by the motto 'Ordinary life does not interest me' ZINNIAN captures exactly that. An essence of fun, playfulness and a touch of glam. ZINNIAN pieces are made with love.
During her studies at Kilbreda, she studied Textiles and attributes her teacher as being "an extremely wonderful influence always helping to push me to extend myself, to which I was able to make my own pattern for my final Year 12 garment and achieve a notable study score for Textiles which was published in the Herald Sun." She also had a great Business Manager teacher and assistance by Mr Tony Grosso who helped her extend her studies by undertaking a VCE subject offered at a different college. She has fond memories of the College; "Kilbreda was amazing at accommodating my fashion oriented studies and helped set me on the path to be able to achieve the things I have today."