Chris is a Chartered Accountant with over 15 years of experience as an Operations and Finance Executive across the Social Profit sector.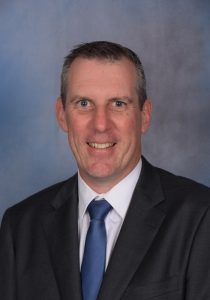 Chris has had experience working across International Development, Child Youth and Family Services, Early Childhood, Membership and Financial Services. As a values based leader, he has used his professional knowledge to ensure that communities across Victoria and developing nations are provided with the support they need.
Chris has strong ties to his community, volunteering as a Junior Basketball Coach and involvement in his children's Catholic Secondary College and previous Catholic Primary School. He has also been heavily involved in his local Catholic Parish across a range of roles.