House Athletics Carnival
House Spirit was at an all-time high on Monday 4 April as we held our House Athletics Carnival. Conditions were perfect and set the scene for mass participation in both competitive and novelty events. Our Class of 2022 did not disappoint with their costumes and it was wonderful to see the smiles and laughter as they celebrated their last House Carnival together at the College. The final scores reflected the narrowest margin in a long time, the closest overall finish in recent history with 61 points separating first and fourth! This was a testament to everyone who competed in the variety of events. Our winners on the day were Brigid House!
These carnivals cannot take place without the incredible staff who go above and beyond to organise them. We thank Ms Jo Wood, Ms Maree Clark and Mr Vince Camera for organising the most incredible day!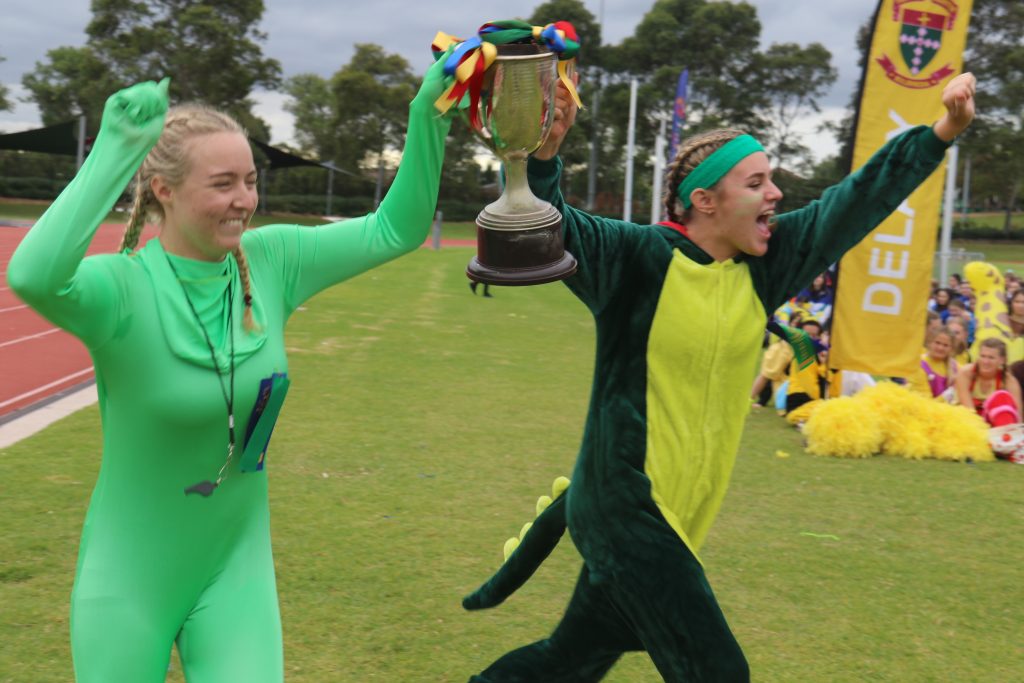 You can see more images from this event in our Photo Gallery on 4 April