I love to see students believe in what they can achieve through science and creative and critical thinking.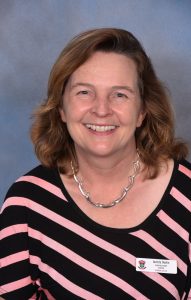 Seeing students learn, reason, experiment and explore solutions to problems makes coming to work each day exciting. Our College community is a welcoming and safe space that nurtures us all through a deep connection and enables staff and students to thrive. It is a privilege to work alongside students with dedicated and caring staff. To share in learning of the mysteries of the natural world- from the scale of the sub-atomic particle, the wonders of life on Earth, to the vastness of the cosmos is an ongoing source of delight and makes my job one I enjoy.
At Kilbreda, in Year 7 to Year 10 Science classes, students are exposed to a range of topic areas from the biological, chemical, physical, earth and space science fields as prescribed by the Victorian Curriculum. Almost all Science classes are conducted in a dedicated laboratory to allow a practical approach to learning.
Additional interest based electives of Forensics Science, Environmental Science and Sustainability and Medical Science and Psychology are offered to students in Years 9 and 10. These electives enhance the core science taught in class and opened up new learning contexts and possible new career pathways.
VCE Sciences consist of Chemistry, Physics, Biology and Psychology. Students embrace each study and there is scope to complete an accelerated study of VCE Biology or Psychology for suitable candidates